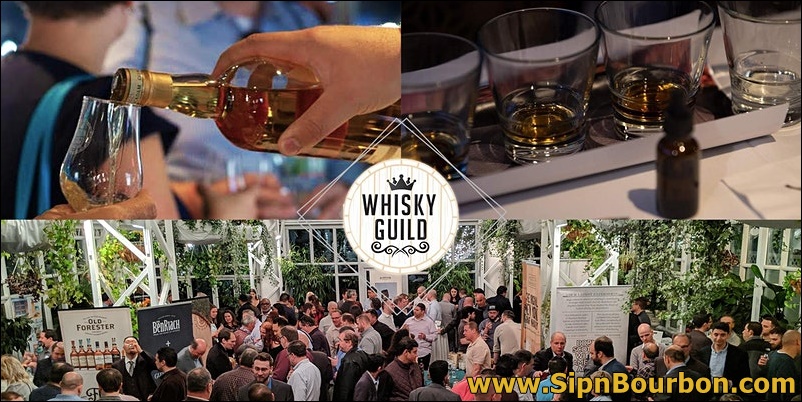 Whisky Guild's Asbury Park Whiskey & Tequila Classic
---
SipnBourbon.com – The Whisky Guild goes back to the beach at Asbury Park as we gather, sample, celebrate and showcase the world's finest whiskey and tequila. About this event Brand Ambassadors and Masters of Whisky will be on hand to guide you through your sampling experience of whiskies from around the world of Scotch, Bourbon, […]
SipnBourbon.com – The Whisky Guild goes back to the beach at Asbury Park as we gather, sample, celebrate and showcase the world's finest whiskey and tequila.
Brand Ambassadors and Masters of Whisky will be on hand to guide you through your sampling experience of whiskies from around the world of Scotch, Bourbon, Rye, American, Japanese, Irish, Canadian, and more. Whether you prefer a whiskey tasting or a whisky tasting, it is certainly the water of life: Slainte!!!
Tequila lovers and those who are tequila-curious will have an opportunity to broaden their knowledge and experience deciphering the difference between silver, gold, Jovan, Anejo, and mezcal tequilas. You'll have an opportunity to speak with Tequila Mezcaleros across a variety of brands, learning how each is made, how to pair tequilas with different food flavors and more about this rising spirit
Whether you're looking to refine your understanding of whiskey and tequila, want to get better at making cocktails, or just want to have a fun night out, come join us!
With your ticket purchase, you become a member of the Whisky Guild and will receive
Whisky Guild's Asbury Park Whiskey & Tequila Classic
General Admission Ticket:
Admittance to the event at 7:00 pm
World-renowned Glencairn tasting glass
Gourmet buffet dinner and dessert
Attend special Master Classes hosted by some of the most gifted people in the whisky industry (based on availability, registration required)
VIP Entrance:
All General Admission inclusions
1 Hour Early Admission at 6:00 pm
Special gift and VIP Raffle
Rare and special select bottles will be available during this hour
Whether you love whisky and tequila, are looking to expand your experience, or you're a novice and haven't figured out what you truly enjoy, you will find something you'll cherish all while enjoying the elegant atmosphere of the Berkeley Hotel and the Jersey Shore.
We encourage educated tasting and exploration, not over-consumption. Please do not drink and drive. Consider mass transit, ride-sharing services, or book an overnight stay at the hotel.
No specific dress code but we suggest Trendy/Business Casual
Whisky Guild reserves the right to modify the event's scheduled date in adherence with local and state regulations regarding all health and safety concerns at their sole discretion. REGRETTABLY, WE ARE UNABLE TO PROVIDE REFUNDS OR EXCHANGES
Redemption of this offer is subject to normal availability
Valid on event date only
Must be 21 or older and agree to full liability waiver to participate
*Types/brands of whiskeys featured are subject to change without notice and depending on availability.
Stay up to date on all the latest event news and exhibitor announcements by joining our social network.